TST Wire Rope Online Automatic Inspection System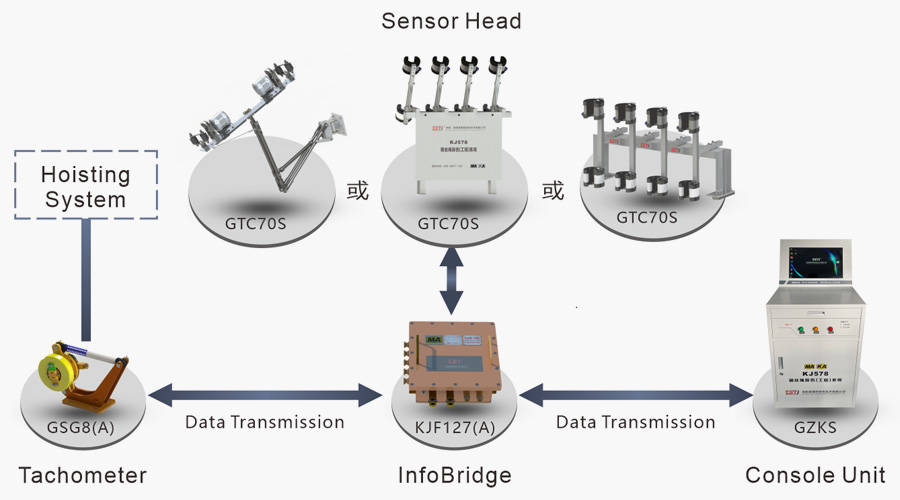 INTRODUCTION
TST Online Wire Rope Tester is developed on basis of magnetic inductive sensing technology and MFL (magnetic flux leakage) wire rope inspection technique. The system can be applied for the online inspection of steel wire ropes for the physical damages or material deteriorations such as broken wire, abrasion, structure deformation, corrosion, fatigue and etc.

TST Online Wire Rope Tester can be customized for comprehensive adaption in different working sites, and the inspection records are generated and stored in the console unit to continuously track the wire rope health status and deterioration process. The whole inspection process is computer assisted and complex inspection procedures are automatically implemented by the tester which makes the operation highly efficient and user friendly.

The tester is used for inspection of wire ropes on mine hoisters, cranes, elevators, cableways, etc.