One night, quietly guarding the safety production of a coal mine in Shanxi Province
,
TST
wire
rope intelligent monitoring system
had
rapid alarm sound, red alarm light flashing on the monitor screen, at the same time, the mine intelligent head and TST engineer received a text message prompt:
"At 15:35 on June 2, 202
1
, class III damage was detected at 65.3 meters of
endless
rope of auxiliary shaft, please handle it in time".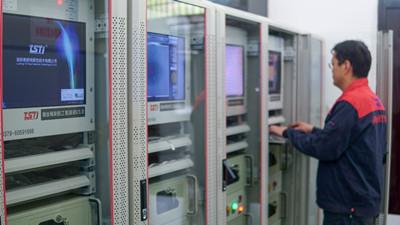 After the further investigation, in the same position as the TST wire intelligent monitoring system alarm showed that the wire rope was seriously damaged, only a line away from the steel wire fracture, it was a critical moment to avoid the accident.



Luoyang TST Flaw Detection Technology Co., Ltd provides equipment and solution for advanced onsite NDT inspection of steel wire ropes/conveyor belts/pipes. The core of TST detection technology isthe electromagnetic (EM) sensor technology for the non-destructive test of the ferromagnetic objects.
The value of our technology and solution is generated from two aspects:
1. Enhance safety and maintenance decision process by providing detailed and accurate inspection data
2. Reduce costs of wire rope usage and maintenance planning/downtime by introducing efficient inspection procedure and reliable evaluation of wire rope working life.
3. Avoid the security incident happens


More Than Safer
prev: TST Company Provide Wire rope Testing System for SGS