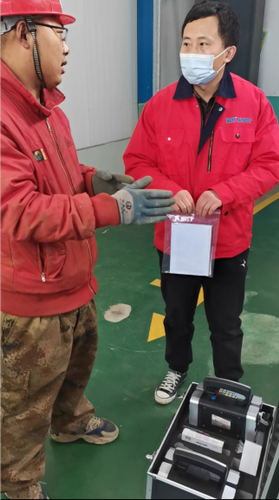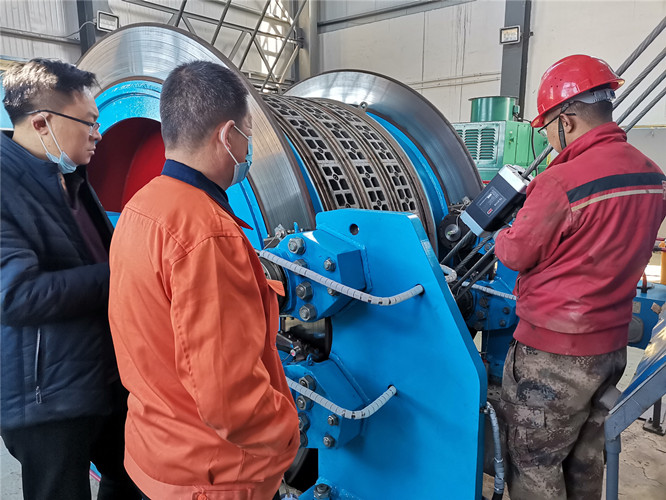 TST portable wire rope tester TS-X1142 was used in the Lingshan Gold mine of Zhongkuang Group in Shandong Province, China. The wire rope diameter of shaft hoist for gold ore delivery is 28mm, which suited for TS-X1142 with diameter scope 22mm-40mm. As an important complement for TST 7/24 wire rope online real time monitoring system in the coal mine used, the portable device will reduce the expenditure on equipment for company benefits and it will fulfill the demand of inspecting the wire rope at any time in any place.

Advantages of TST portable wire rope inspection device :
1. As the unique technology and design of our products, we don't need other accessories for wire rope with different diameter. For example, if you inspect wire ropes with diameter 25mm and 35mm, you could choose TS-X1142 Model with no other accessories to meet your requirement.
2. The inspection report including the flaw value and flaw position can be seen in the screen of device when you start the detection. You could get a simple inspection report on a little screen without computer.
3. We have TST software matched with our tester on computer for Windows operating system. So our wire rope inspection system could be connected with any computer or laptop. You don't need to buy any other Signal Console.
4. Because of the user-friendly of our software, the inspection report could be understood by anyone even not a specialized NDT engineer. With our simple and free training by TST technician, the operator will handle this devices quickly.