The flaws inside the wire rope are invisible to the naked eyes. TST wire rope flaw detection system adopts full magnetic information technology, which can monitor the LF and LMA flaw values, and display them through curves, data, images, sound and light alarms, etc. , Realizing real-time monitoring and diagnosis of wire rope damage, effectively avoid the occurrence of rope breaking accidents.
1. Introduction of TST wire rope flaw detection on-line system
TST Online Wire Rope Tester is developed on basis of magnetic inductive sensing technology and MFL (magnetic flux leakage) wire rope inspection technique. The system can be applied for the online inspection of steel wire ropes for the physical damages or material deteriorations such as broken wire, abrasion, structure deformation, corrosion, fatigue and etc.

TST Online Wire Rope Tester can be customized for comprehensive adaption in different working sites, and the inspection records are generated and stored in the console unit to continuously track the wire rope health status and deterioration process. The whole inspection process is computer assisted and complex inspection procedures are automatically implemented by the tester which makes the operation highly efficient and user friendly.

The tester is used for inspection of wire ropes on mine hoisters, cranes, elevators, cableways, etc.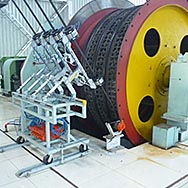 2. Customized technological scheme
TST will customized a detailed technological scheme according to the requirement and work site after engineers conduct on sites inspections.
3. Installation and debugging
The installation will be completed on-site by professional engineers and technicians of TST on the basis of installation scheme. The connection and laying of communication lines, power lines and etc. between the hardware units of the system are completed by the customer's technical staff in accordance with the relevant customer regulations.
After ensuring that the system can operate accurately and stably with debugging it is delivered to the customer for acceptance.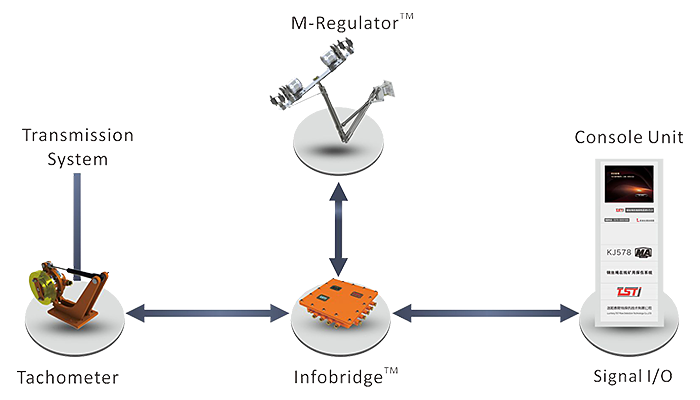 4. Training
TST engineers and technical experts will patiently and meticulously train for customers on site after the installation. The wire rope flaw detection system is intelligent, it can intuitively display the real-time damage status of the wire rope on the screen. Customers will learn the system quite simply.
5. Customer acceptance
After the system is running well, the customer conducts product acceptance. From then on, TST wire rope flaw detection on-line system can provide 24 hours real-time monitoring for the safe use of the wire rope.
6. After-sales service
TST provides life-long service for wire rope flaw detection system. If you have any questions about the use, you can consult our engineering after-sales staff at any time. And if it is connected to our remote monitoring system, our technicians can remotely control the customer's on-site equipment from the TST to solve problems for customers in time.

prev: Leaders of the Provincial Department of Industry and Information Technology visited TST
next: Operational requirements for operators in wire rope flaw inspection