What's Smart Mine Online Monitoring System?
Using digital and information technology,

Smart Mine Online Monitoring System

through big data, artificial intelligence, 5G communication, Internet of Things and other technologies to actively perceive, automatically analyze, and quickly process mine safety production, so as to achieve unmanned, safe, clean and efficient mine construction.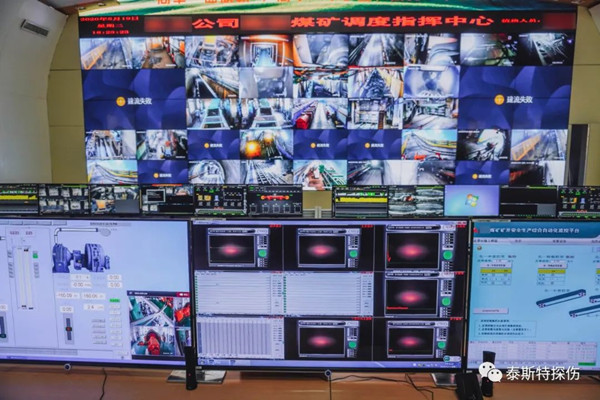 Content of Smart Mine Online Monitoring System

Based on the purpose of achieving effective interconnection, visualization, information, and correct processing of various factors such as mine data, personnel, machinery and equipment, smart mine online monitoring solutions are generally laid out from the following four aspects.

3D management
Based on 3D visualization, it provides mines with related functions such as measurement, plotting, query, analysis and design.


Comprehensive monitoring
Combining personnel, vehicles, construction machinery, slope monitoring, environmental monitoring, video intercom and other equipment to establish a complete mine production management system, it provides auxiliary decision-making functions such as equipment operation status analysis and equipment failure alarm to ensure safe mine production.


Production management
Starting from the overall construction process, the systems comprehensively manage and supervise all involved equipment and materials, including work plan, daily production volume, production comparison, production capacity analysis, blasting operation management, construction schedule control, etc.


Risk management
There are many factors affecting mine safety, among which landslides, collapses, mechanical injuries, wear or aging of equipment components, and electricity are relatively common. Therefore, it is necessary to establish a complete set of safety risk management and control systems to achieve early detection, timely and effective treatment for enhancing the safety and security of staff.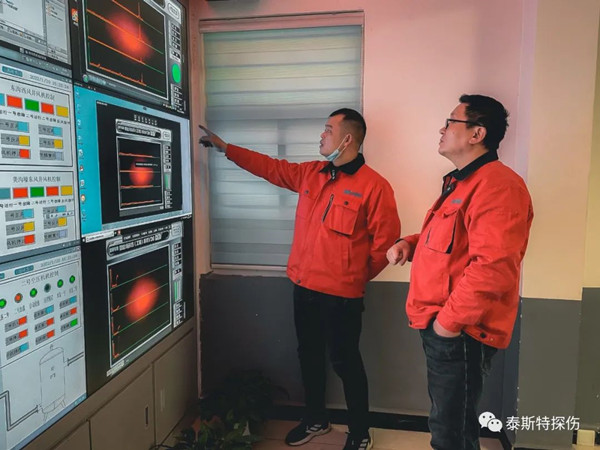 Safety detection of TST smart mine online monitoring system

TST wire rope smart mine online monitoring system provides 7*24 hours safety monitoring for smart mines, automatic quantitative discrimination, statistics of various internal and external damages and accurately assess the safety status of wire ropes; At the same time, it integrates data and information interconnection analysis technologies such as the Internet of Things, big data, and cloud computing, so that monitoring information is integrated into the overall information database from local and distributed terminals, and the "borderless" interconnection of safety management is realized.

Advantage of TST smart mine online monitoring system
Quantitative flaw detection: accurate and quantitative positioning detection, and conclusions are given according to national or industry standards; Qualitative flaw detection: types of wire rope flaw can be judged based on self-designed software; Wide-distance flaw detection: the effective signal extraction distance (with the surface of the wire rope to be tested) can reach to 30mm; High-speed flaw detection: electromagnetic response supports 30m/s detection speed; Intelligent flaw detection: online real-time monitoring, accurate evaluation, and automatic generation of inspection reports; Precise flaw detection: with self-balancing excitation method sensing device; Big data platform: realize safety management interconnection.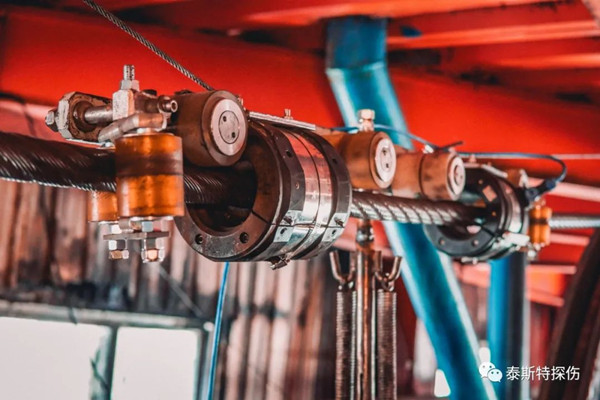 The above is the specific content of the TST smart mine online monitoring system for smart mine. If you have questions or needs about wire rope detection, please contact us for more information.
prev: TST Wire Rope online inspection system prevents accident before they happen!
next: We Are Always On the Way: Installation and Training From TST Engineers