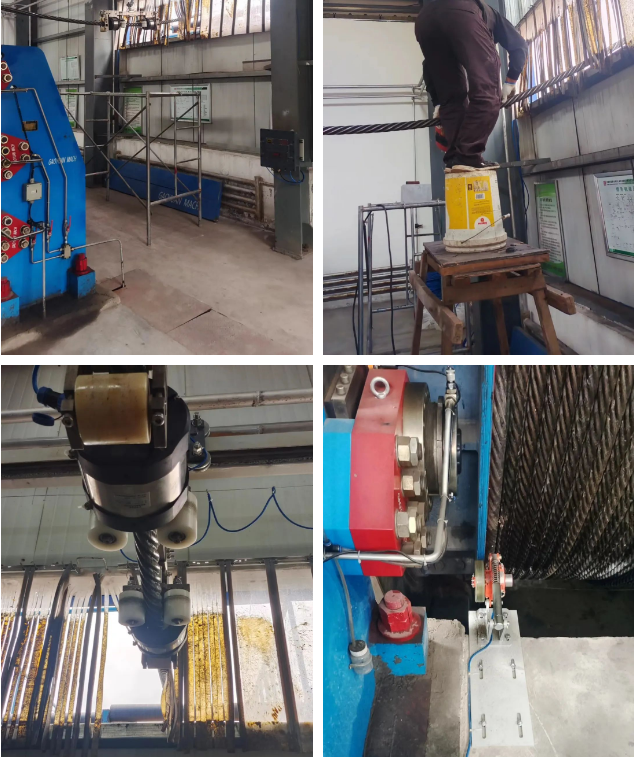 On October 12, 2022, one set TST single-rope online testing equipment was used in the D
atong Coal Mine Group
. TST can customize the type/structure according to the situation of onsite place, Engineers first go to the coal mine site for actual investigation, and then after design and production, engineers will return to the site for installation guidance and technical training, which will truly realize the turnkey plan for clients.

The TST equipment carries out safety monitoring for the whole life cycle of the single rope of the mine hoist, conducts the internal and external conditions of the wire rope through NDT technology, which will help the company to find lesions in time, and scientifically makes maintenance and rope replacement plans to ensure the safety of device.



TST wire rope real-time online detection system, can make quantitative judgment of wire rope flaws: broken wire, wear, corrosion, fatigue, pitting, deformation and loose strands, with early warning and alarm, real-time monitoring of wire rope is given to meet the requirements of standard testing results generated comprehensive report of wire rope usage and make predictions on the safety of the wire rope.
prev: Coal Mine, Anhui, TST portable wire rope tester
next:Back To List